We welcome the newcomer to the family!
Robbie has been given a huge opportunity to own the breed of his dreams - A Border Collie!!
A huge thank you to Sheree Aylett for making his dream come true!
Kerrybrent Chasing Rumours (IMP NZ) "Chase"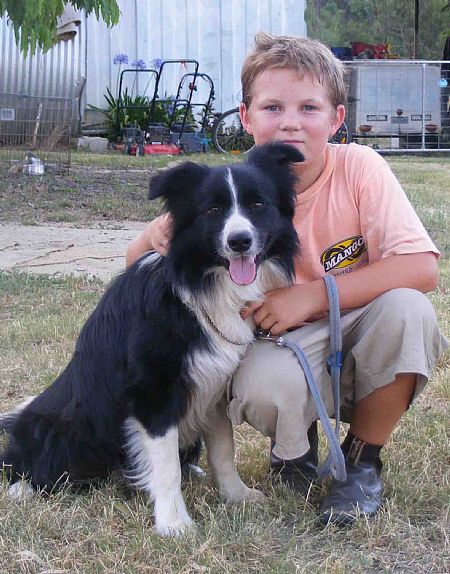 This page is a work in progress, please check back soon for updated photos of Chase!
HAVE BEEN VERY SLACK WITH THIS PAGE!!
​CHASE IS NOW AN OLD MAN AND STILL ENJOYING LIFE ON THE FARM. HE HAS BEEN JOINED BY A GORGEOUS YOUNG LADY CALLED RENEE!
​RENEE IS NOW THE PROUD MUM OF 3 LITTLE STUNNERS AND ROBBIE COULDN'T BE ANY PROUDER!
​DETAILS OF AVAILABLE PUPPIES IS ON OUR PUPPY PAGE.
THESE LITTLE GUYS WILL BE READY TO GO TO NEW HOMES JUST BEFORE CHRISTMAS.